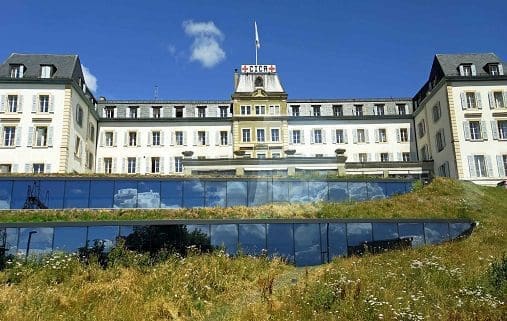 ---
Avenue de la Paix 17 1202 Genève
---
Upcoming EVENTS

Red Cross Museum
Discover the history of the Red Cross Follow the walking trail through the Old Town to discover how a handful of Genevan citizens started the Red Cross story and how it quickly unfolded into humanitarian action and, later, the development of international humanitarian law.
The Red Cross museum in Geneva – Geneva, cradle of the Red Cross, runs the only museum which is dedicated the work of Henry Dunant.
Emotion, discovery, reflection: the permanent exhibition of the Museum offers a unique experience of the initiation of humanitarian efforts.
The new scenography with the title "The humanitarian adventure" is divided into three separate areas, each developed by well-known exhibition architects with different cultural backgrounds: defending human dignity, restoring family links and reducing natural risks.An interactive visit to share and live with twelve witnesses of our time.
Our exhibitions constantly reaffirm the Museum's role as a place of memory and a forum for creativity and dialogue that is open to people from all walks of life: members of the International Red Cross and Red Crescent Movement, contemporary artists, art schools and institutions, and of course you – because the Museum is as much yours as anyone else's.
The museum is opened until 18:00 November to March
This establishment is included in the following tour:
Mobile ticketing – Skip the ticket line – Instant confirmation
More tours and activities in Geneva
At your own pace1 to 2 hours
Adapted for disabled guests
Families with ChildrenCouplesLarge GroupsRainy days