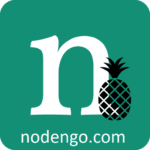 General Information- Disclaimer The information contained in this site is for general guidance on matters of interest only. Use of this website constitutes acceptance of the Nodengo.com terms and privacy.
While we have made every attempt to ensure that the information contained in this site has been obtained from reliable sources, Nodengo.com is not responsible for any errors or omissions, or for the results obtained from the use of this information.
All information in this site is provided "as is", with no guarantee of completeness, accuracy, timeliness or of the results obtained from the use of this information, and without warranty of any kind, express or implied, including, but not limited to warranties of performance, merchantability and fitness for a particular purpose.

In no event will Nodengo.com, or the partners, local Editors, agents or employees thereof be liable to you or anyone else for any decision made or action taken in reliance on the information in this Site or for any consequential, special or similar damages, even if advised of the possibility of such damages.

Certain links in this site connect to other websites maintained by third parties over whom Nodengo.com has no control. These links are included for a number of reasons, including:
To further relevant information or other key source material
For useful practical information For entertainment or enjoyment
To reserve flight, hotel, car rental and activities
To further inform on a destination.
Nodengo.com makes no representations as to the accuracy or any other aspect of information contained in other websites.
Nodengo.com is not responsible for content on external website Other logos, product and company name mentioned herein are the property of their respective owners. Blog
Disclaimer All content provided on our blogs are for informational purposes only. The opinions expressed are in good faith and while every care has been taken in preparing these posts, including but not limited to the accuracy or completeness of any information, facts and/or opinions contained therein.
Bloggers published on this site are given the freedom to express views. Nodengo.com makes no representations as to the accuracy or completeness of any information on this site or found by following any link on this site. Views or opinions represented in the Local Editor and General Information blogs are personal and belong solely to the blog owner and do not represent those of people, institutions or organizations that the owner may or may not be associated with in professional or personal capacity, unless explicitly stated.
Any views or opinions are not intended to malign any religion, ethnic group, club, organization, company, or individual.
Some contents about an establishment may be added via referral or by our local Editor. In such cases the establishment does not necessarily endorse Nodengo.com. Once a listing has been claimed it is manage directly by the establishment owner/operator or staff.
Information Disclaimer Nodengo.com is not a booking agent or tour operator and does not charge any service fees to users of our site. When you book with one of our partners, please be sure to check their site for a full disclosure of all applicable fees. For any travel packages or deals listed, Nodengo.com does not guarantee any specific rates or prices. In addition, average hotel prices are updated nightly and displayed in your preferred currency using prevailing conversion rates.
Since these converted prices are estimates, please check with the booking site for the exact amount and currency. Furthermore, Nodengo.com makes no guarantees for availability of prices advertised on our site. Listed prices may require a stay of a length or have blackout dates, qualifications or restrictions.
Nodengo.com is not responsible for content on external web sites. Taxes, fees not included for deals content.
This website does contain affiliate link referrals through links and banner advertising. By using these links and services, this website does receive commissions, but at no cost to the user. This is done to help cover the expenses of running this website. Will it cost me more money? , No absolutely not. In most cases, our deals will actually save you money