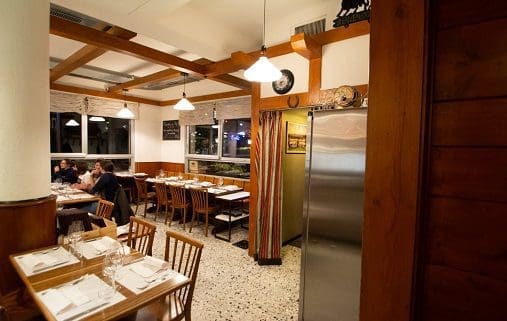 ---
4, avenue Vingt-Quatre-Janvier Lausanne
46.526675757343, 6.6233870190264
---
11:30am-2:30pm 6:30pm-00:00am
11:30am-2:30pm 6:30pm-00:00am
11:30am-2:30pm 6:30pm-00:00am
11:30am-2:30pm 6:30pm-00:00am
11:30am-2:30pm 6:30pm-00:00am
11:30am-2:30pm 6:30pm-00:00am
Upcoming EVENTS

Petit Boeuf Lausanne
Petit Boeuf is a grill restaurant expert in high quality red meats in Lausanne. Entrecôte, tartare and beef brazier are some of the specialties that make its reputation.
The menu is enriched with a choice of starters, dishes and homemade desserts.
A beautiful wine cellar is at your disposal to accompany your dishes. Founded in 2000, this restaurant is particularly popular with its elegant French and English service.
The dishes are flambé, cut and prepared before your eyes. The owners, Alket in the kitchen and Erjon in the dining room, welcome you with a smile.
The Petit Boeuf restaurant is distinguished by its menu specializing in red meats, but also by its concept. Customers benefit from English and French service.
Adapted for disabled guests
CouplesLarge GroupsBusiness MeetingSpecial Occasions
LunchDinnerLate NightDrinks
Highchair AvailableAccept Credit cardsReservationsTable Service