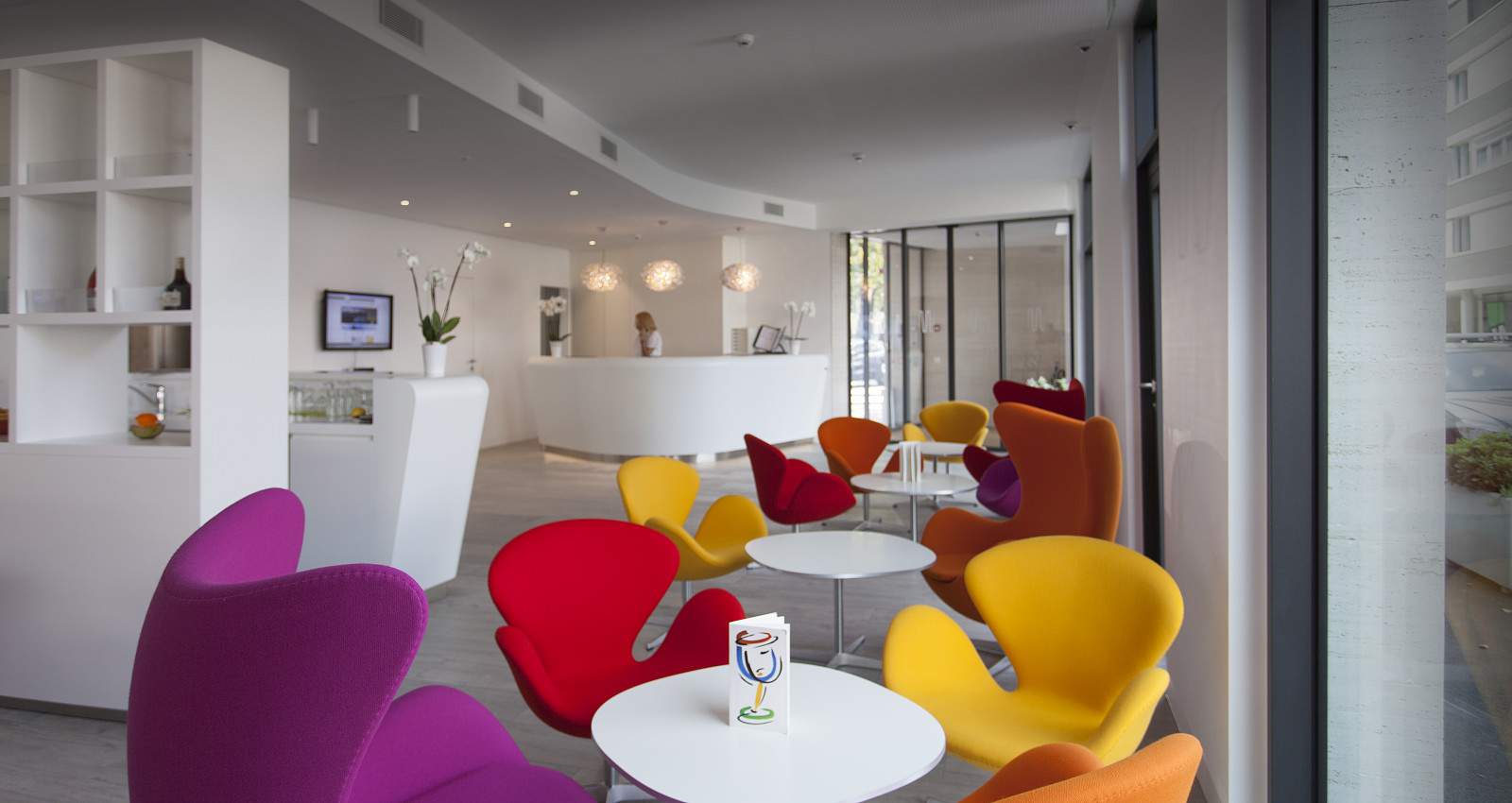 ---
Via Giuseppe Bagutti 4, 6900 Lugano
46.012199281817, 8.9558214364881
---
Reception hours: 07.00am-11:00pm
Reception hours: 07.00am-11:00pm
Reception hours: 07.00am-11:00pm
Reception hours: 07.00am-11:00pm
Reception hours: 07.00am-11:00pm
Reception hours: 07.00am-11:00pm
Reception hours: 07.00am-11:00pm
Pets: dogs are allowed (CHF 20.-).
Upcoming EVENTS
Hotel City Lugano
With its soaring features, the Hospitality and design Hotel City Lugano, slots perfectly into the urban scenery, just a short distance away from the university campus.
The lobby welcomes guests with its elegant reception desk and the lively colours of the inviting armchairs designed by Arne Jacobsen.
The bar is situated on the way to the breakfast corner and the terrace. In this open space, visitors can freely choose between a coffee, a snack or, in good weather, a relaxing drink in the open air.
We participate in the Swisstainable sustainability programme and have been accredited with Level I.
Varied breakfast buffet
A delicious and wholesome regional breakfast buffet welcomes you every morning from 06.30am until 10.00am (Monday to Saturday) and from 07.30am and 11.00am on Sunday in the inviting breakfast room.
You can enjoy a wide selection of local products including a variety of breads and croissants, fresh hams, Swiss cheeses, eggs and cereals, as well as juices, hot and cold drinks.
Discover also the varied vegan and gluten-free options.
Parking
Short term car parking is available in front of the hotel. It can be used for check-in and dropping off your luggage in the room. For longer stay, the Hotel City has its own underground parking with a lift that connects directly to the reception and each floor.
More tours and activities in LUGANO