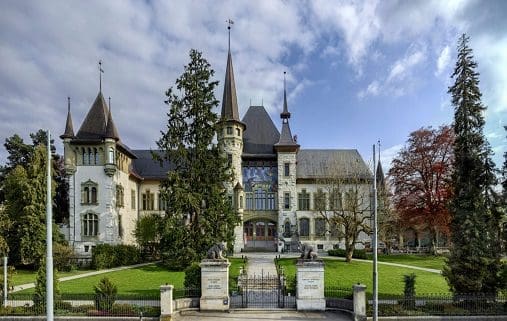 ---
Helvetiaplatz 5 3005 Bern
---
Upcoming EVENTS

Bern Historical Museum
The 10 permanent exhibitions at the Bern Historical Museum are devoted to the topics of history, archeology and ethnography.
The exhibits from the past history of the capital city of Bern deserve special mention. The west portal of the Bern Minster, models of the Old Town, the plunder from various military campaigns and splendid silver treasures from the Renaissance and Baroque eras are just a few examples of the permanent exhibitions.
The museum's modern addition measuring 1,200 m² houses exciting rotating exhibitions on a variety of subjects.
The integrated Einstein Museum presents the life of the Nobel-prizewinning physicist and allows visitors to and get to know Einstein, a physics genius, husband and father, and puts his life and his findings in the context of world history in a gripping way.
More tours and activities in Bern
Adapted for disabled guests
Families with ChildrenCouplesLarge GroupsRainy days